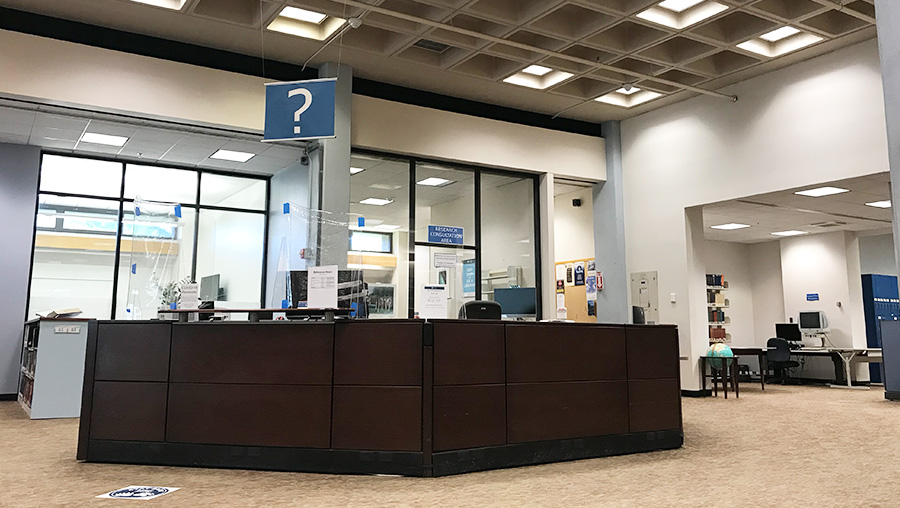 Research & Instruction Department Help Desk
Our Research & Instruction Department is your go-to place for research support on campus. Every academic program at UMaine has a dedicated subject librarian. So no matter what courses you're taking, you have an information expert who can help you find what you need.
You have millions of resources available to you through Fogler Library, and our librarians can help you navigate these resources so you save time and getter better results from your research. 
You can stop by this Help Desk during certain hours throughout the week to get help from a librarian, but you can also work with a Reference Librarian over the phone, through live chat, on Zoom, and by email. 
From here, you can take the stairs or elevator to the second floor to continue the tour.